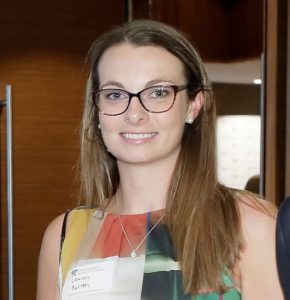 Pharmacist Lauren Burton's appointment as the new Early Career Pharmacist (ECP) Director of the Pharmaceutical Society of Australia is described as helping to reaffirm the PSA board's commitment to the future of the profession.
Ms Burton's appointment, effective from July 1, follows the retirement of the board's first ECP director, Taren Gill, who has completed her term.
PSA National President Dr Shane Jackson and Vice-Presidents Michelle Lynch and Dr Chris Freeman were also re-elected to the national board from July 1, which the PSA says demonstrates the board's stability at a time when the organisation is implementing many initiatives to improve the role and recognition of pharmacists in healthcare.
Dr Jackson says he welcomes Ms Burton to the national board and thanks Ms Gill for her service.
"Taren's appointment as the first ECP director two years ago was an historic milestone for PSA," he said. "She has worked tirelessly to support ECPs across the country and led PSA's strategy to meet the future needs of the profession with ground-breaking initiatives such as the ECP white paper."
The PSA says Ms Burton has significant experience in community and hospital pharmacy, more recently in roles involving project-based work, clinical pharmacy and dispensary services as a member of the pharmacy department at Sir Charles Gairdner Hospital, Perth. She also has experience in reviewing and informing legislation as well as in government and hospital policies.
"As part of PSA's white paper working group, I've heard our members and developed an in-depth understanding of the key issues facing ECPs," she said.
"I intend to ensure the issues discussed and recommendations put forward in the ECP white paper continue to frame conversations around how PSA and its networks can best support pharmacists now and into the future."